Cat Cartoons
Funny Gifts
Here is an episode from my intermittent strip!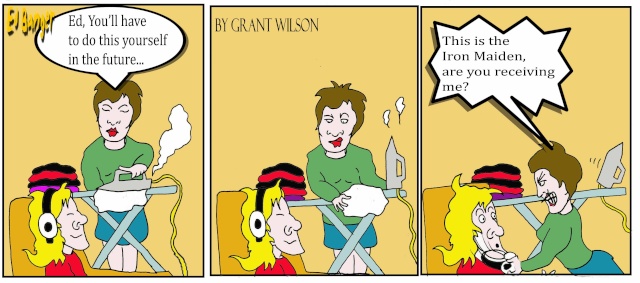 _________________
http://www.fantasyart.net.tc

http://grantwilson.wordpress.com
your strip is very 'on the edge' and agressive, Grant...nice stuff, though...is this strip a recent development? I would like to see more of the characters and situations: very modern and 21st Century......
Thanks! Hope it is not too aggressive, I was aiming at a sort of observational tone. The strip is from a few months ago on my course when you had to come up with a strip idea. I came up with Ed the perrenial heavy metal fan. I've got a few more..the characters so far are: ed, his mum, toni his girlfriend and his dad as well as the guy who works in the library. Ed just lives and learns so far.

_________________
http://www.fantasyart.net.tc

http://grantwilson.wordpress.com
---
Permissions in this forum:
You
cannot
reply to topics in this forum