Cat Cartoons
Funny Gifts

When I first started to learn Illustrator, there were some key ideas that I couldn't wrap my head around. I'll try to explain a few of the basics here and maybe it will be helpful to someone else..
When we sit down to draw something on paper, we generally draw lines, right. Well, in a vector program, a line is called a path. It's called a path because
you
aren't really doing the drawing in a vector program. You are instructing the computer to draw a line
for you
, along a particular path that you define.
How do you define the path for the computer? That's where your anchor points (a.k.a. nodes) come in! If you want a line to go from point A to point B, you place anchor points using one of the tools in the vector program (like the pen tool), and the computer draws it.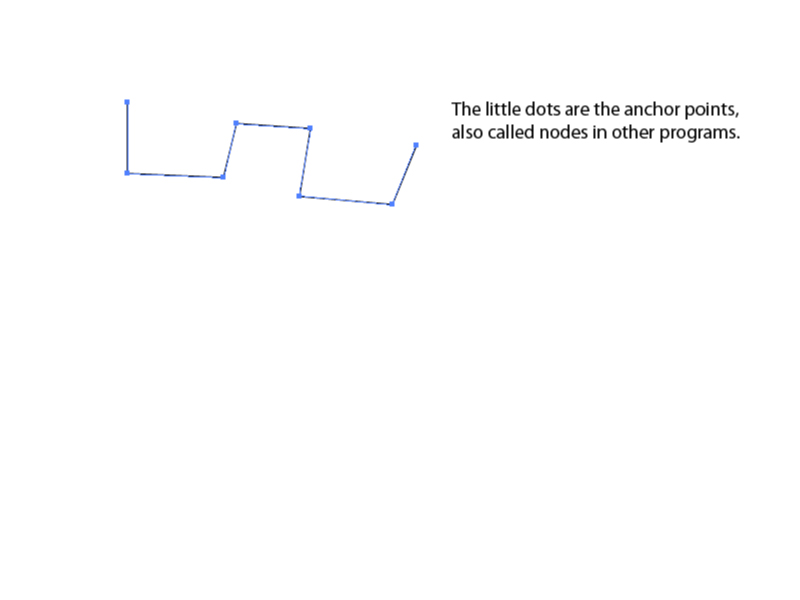 Your anchor points come with handy dandy handles that allow you to adjust the direction of the path. You can make the path curve or bend or whatever, just like if you were drawing the line on paper yourself.
Each half of the curve in the path is controlled by one of the two anchor points that make up the path. In other words, the first anchor point controlls what direction the first part of the line will go. The second anchor point controls the second part of the line.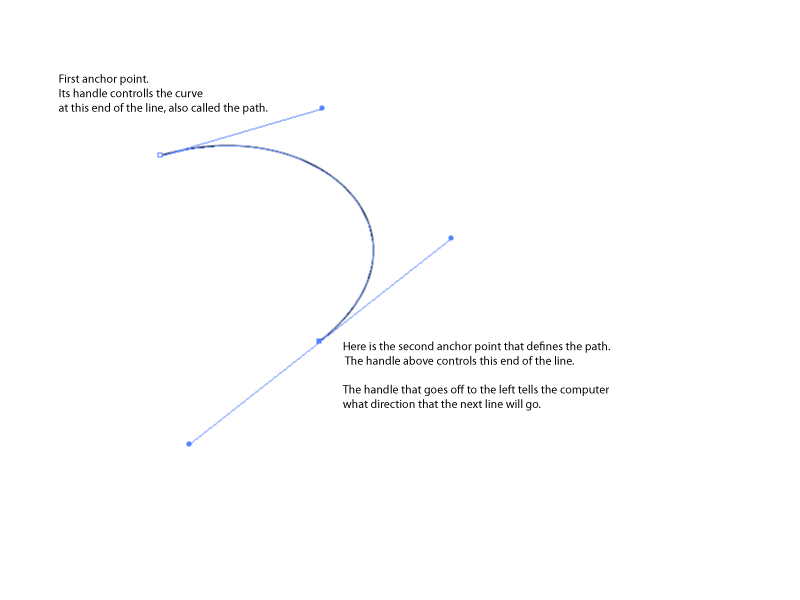 OK, you say, cool idea but how the heck do I get the directional handles to show up?!
If you just click-click-click, you'll get straight lines.
If you click-n-drag, the directional handles will appear and you will have defined the first part of your curved line.
Try it. Clck-n-drag, then release. Nothing happend yet, but that's ok. Now click-n-drag again, and the path will appear. The direction of that end of the curve will depend on which direction you drag.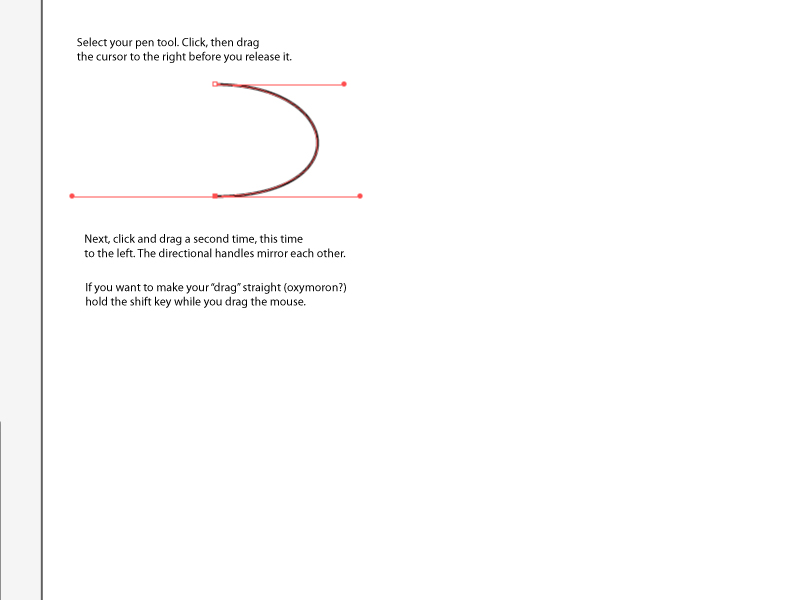 Practice with the pen tool. It will become your best friend, once you arm wrestle it into submission.

Let me know if you have any questions at all!
This is so helpful thank you Kathy!!

Meanwhile vector kind of reminds me of the very first computer lesson my school gave in 1986...'how to 'plot' a triangle. We were drawing triangles by entering numbers and 'plotting' it. I think therefore...we have moved on some what!
Hmmm...I wonder if that was sort of the basis for the development of Illustrator. Interesting!

I can try to post more tonight. Maybe about what in the world to do with those handles once you got 'em, and a little about open and closed paths, and strokes and fills.

Are you using Inkscape, Leah? If I still have it here at work, I'll look for some of the terms they use. The commands can be slightly different, too.

---
Permissions in this forum:
You
cannot
reply to topics in this forum