Cat Cartoons
Funny Gifts
So, now you have anchor points (or nodes) with directional handles going every which way.
If you deselect your line, all the control stuff seems to vanish and you it looks like you can't make any changes, right? In Illustrator, there are actually two different tools you can use to select your line again.
The first is called the Selection tool. Pretty straightforward. The second is called the Direct Selection tool. (I found that extremely confusing at first!)
The selection tool chooses the line (or object) entirely. It grabs the whole thing together. You can scale, move, rotate, etc., the whole item.
The direct selection tool allows you to select those anchor points directly, and edit each individually.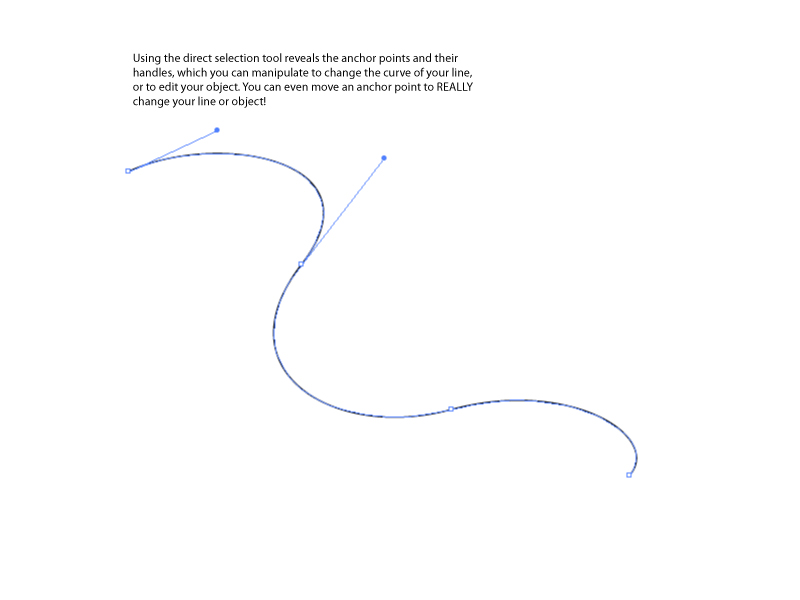 Like this...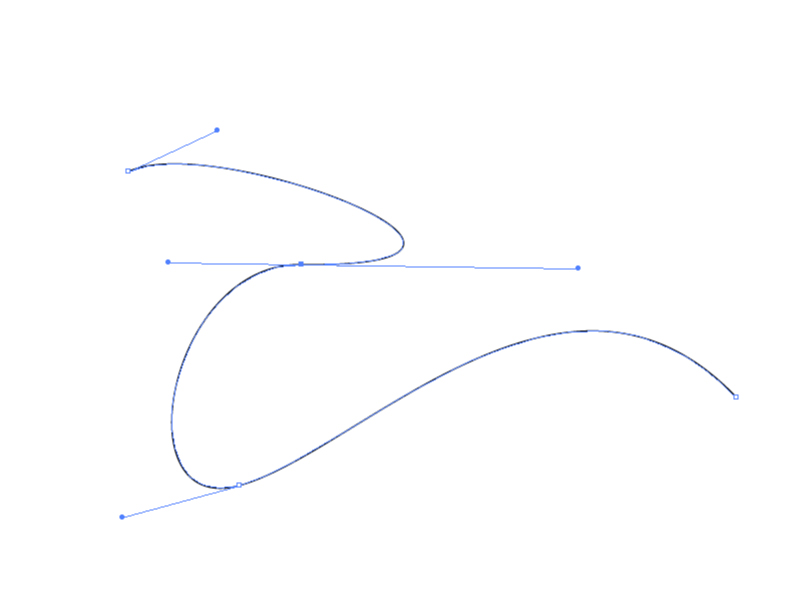 Now, if you want a pointy corner rather than a curve (in Illustrator, anyway) you can do it either when you first draw the line, or you can edit it later.
Start your line as usual, clicking and dragging when you make your first anchor point. When you click and drag the second anchor point, press the Alt key before you release the mouse and you will be able to alter the direction of the second handle.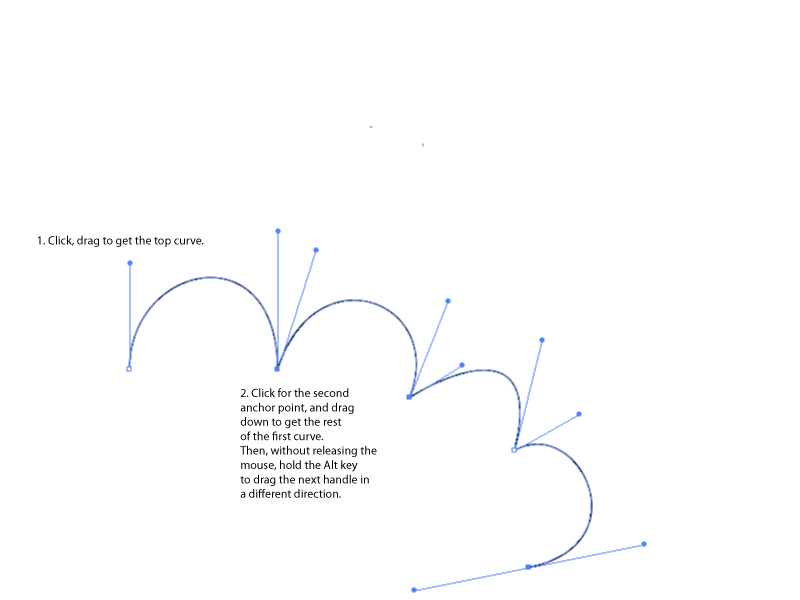 If you have already drawn your line with smooth curves and want to alter one (or more) into a pointy anchor instead, use the direction selection tool to choose the anchor point. Then, grab the little circle at the end of the handle (still using your direct selection tool). Hold down the Alt key, and drag the little circle. Your anchor point will become a corner and you'll create a point or corner.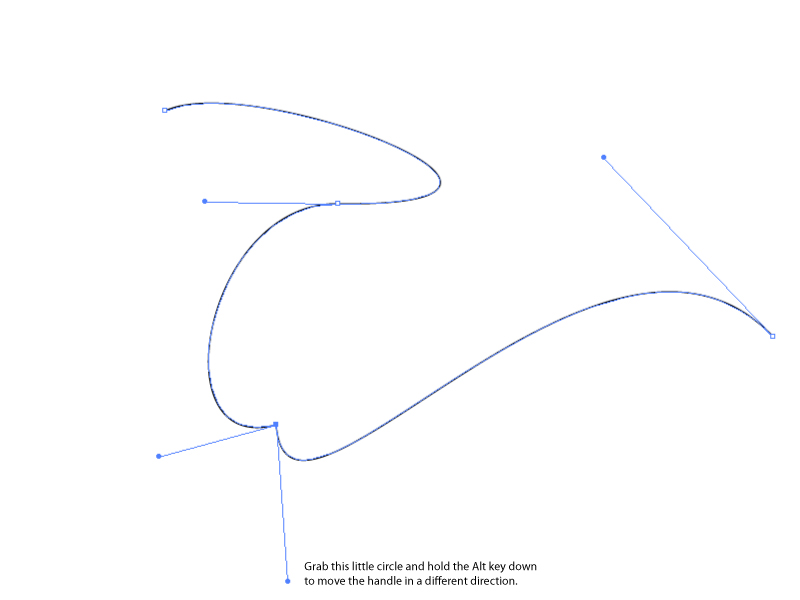 OK, that's it for me! Let me know if anything doesn't make sense and I'll try to help

---
Permissions in this forum:
You
cannot
reply to topics in this forum